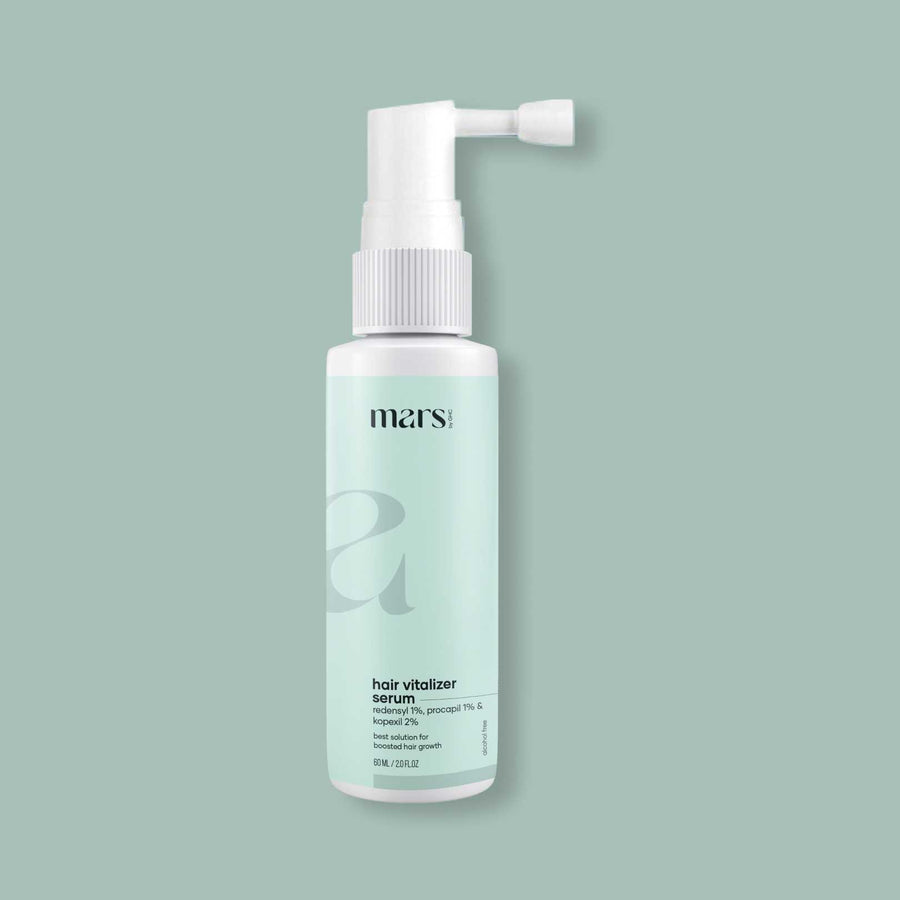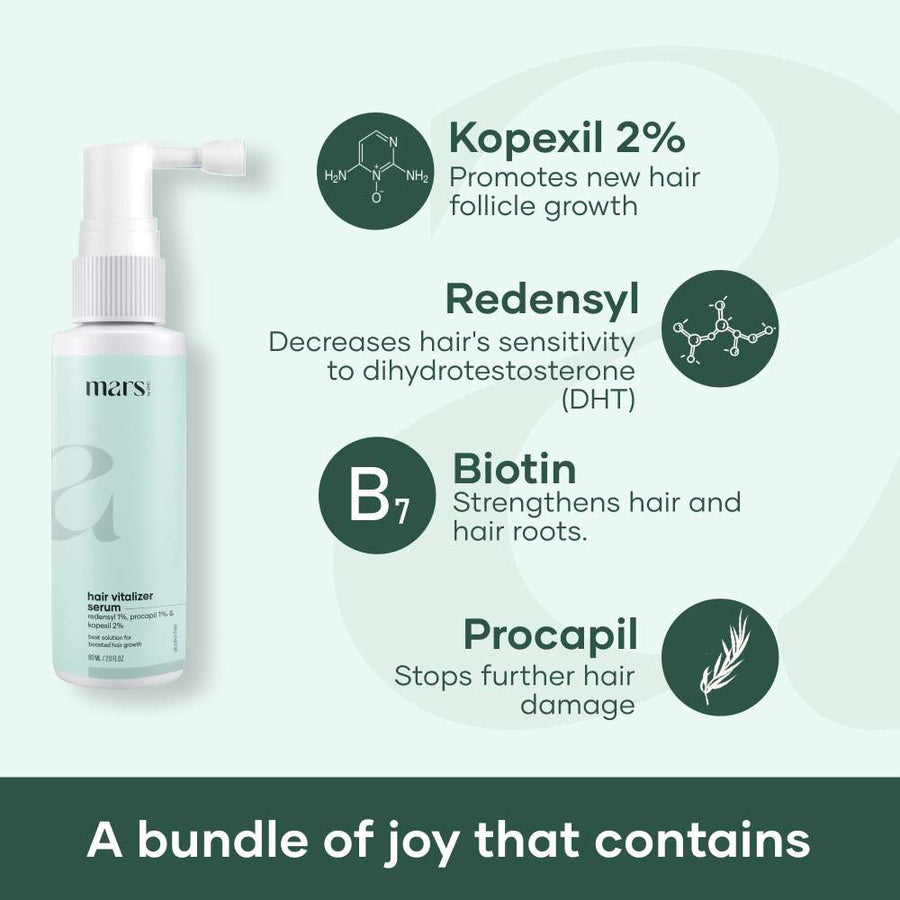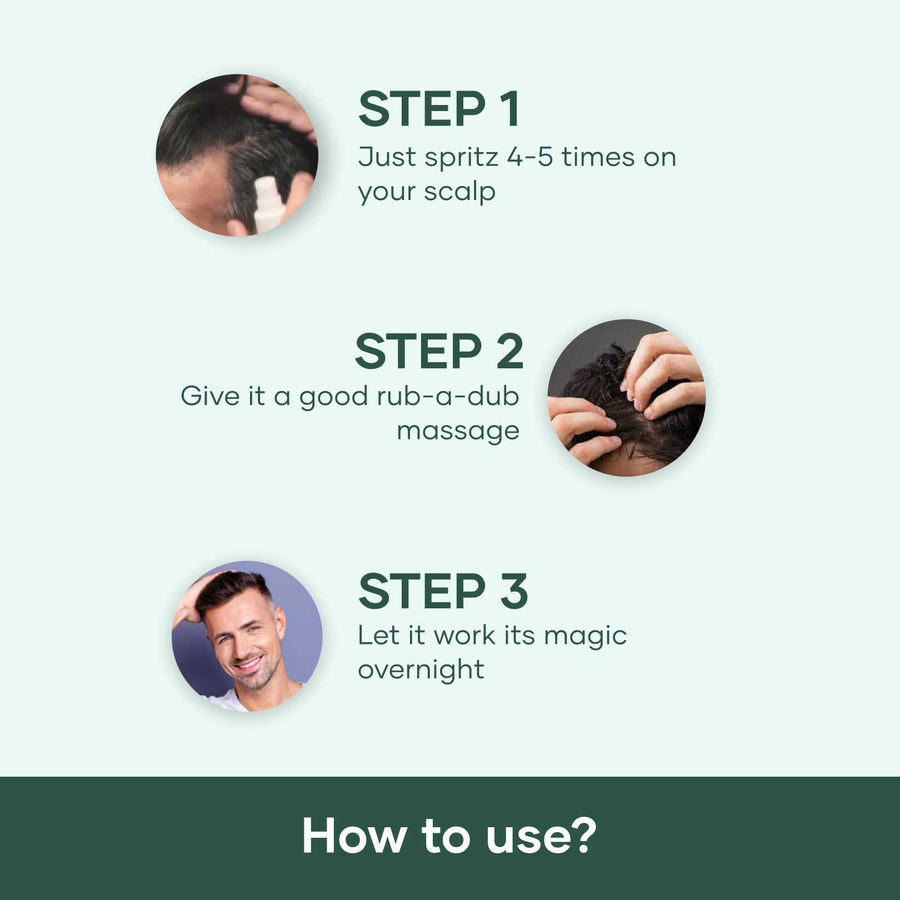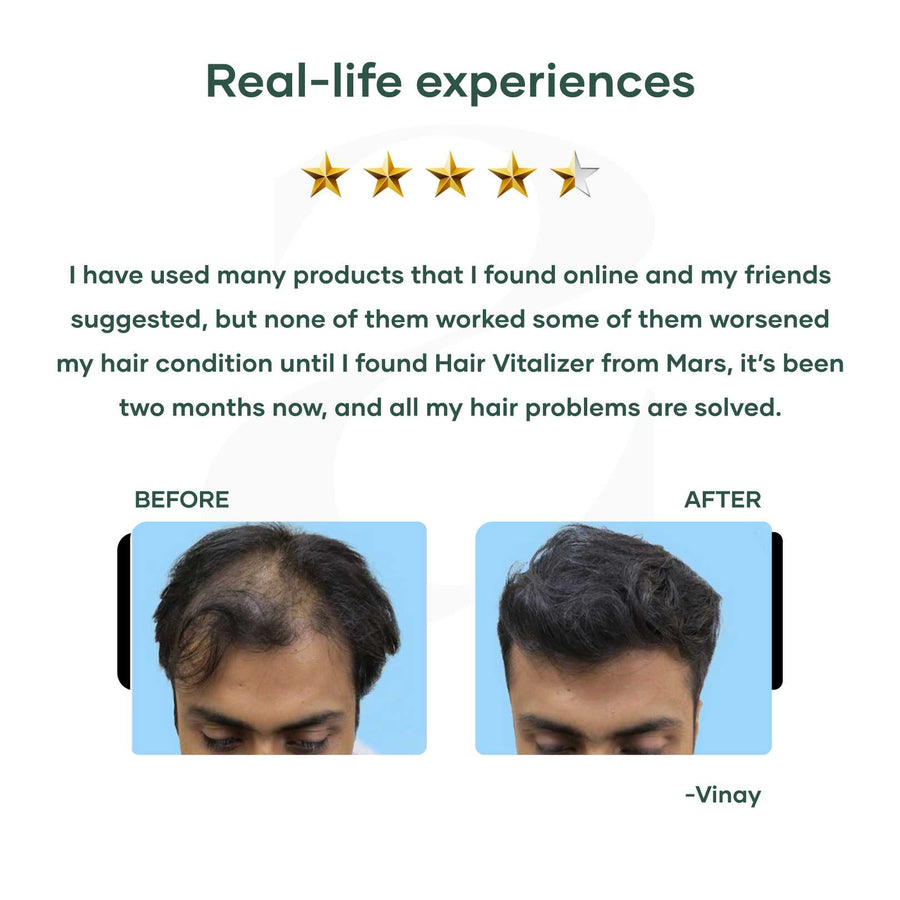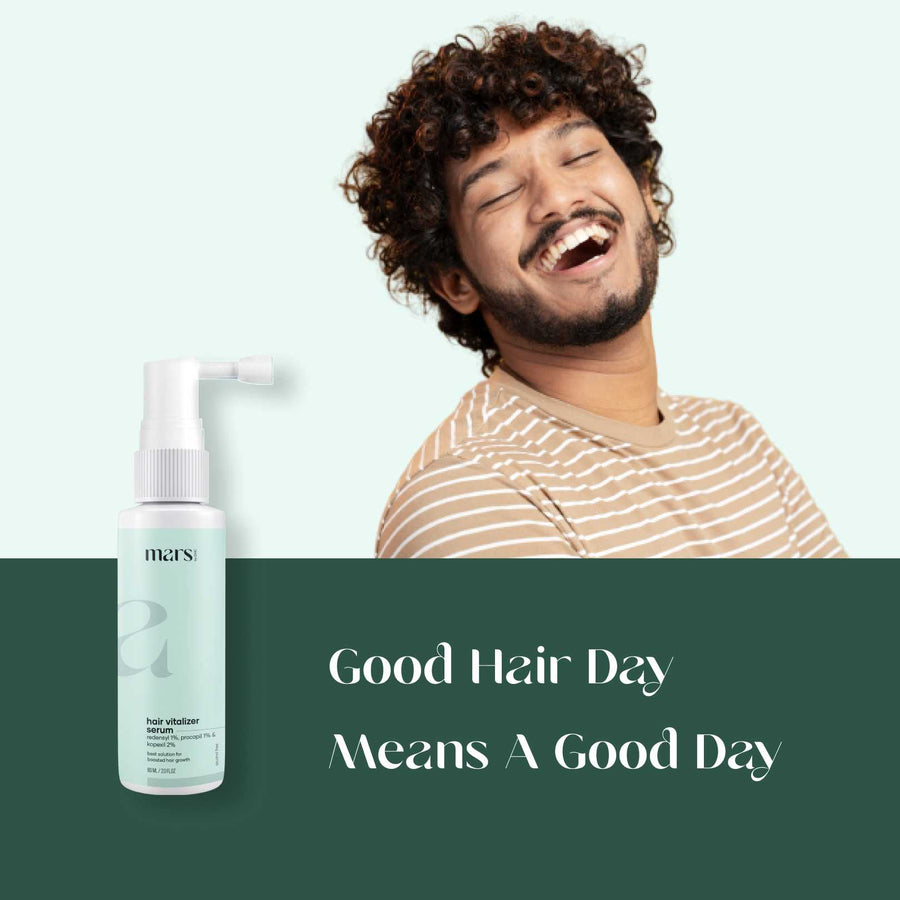 Hair Vitalizer with 3% Redensyl
Hair Vitalizer with 3% Redensyl
₹ 599
Regular price
₹ 799
(25 %OFF)
Latest BUZZ
MenXP too mentions our hair care product, as being one of the top supplements for Biotin.
....GHC believes in extending the TLC lifestyle to men as well.
We found Mars by GHC - one of the few Indian brands that offer free consultations..men's health and wellness issues.
Your Story featured, Good health Company when it raised $5.2M led by Khosla Ventures
Trusted by over 10,00,000 Men
Dhruv, 26
Since the 3rd week of incorporating Mars Biotin Supplement into my daily routine, I've noticed some remarkable changes. My hair is stronger and healthier, and I don't have to spend as much time styling it every day. My skin is clearer and more radiant. This product has made a positive impact on my daily lifestyle!
 Anuj, 28
It's become a ritual for me - I massage a few drops of Mars Hair Growth Oil into my scalp & let it do its magic. It's amazing how something as simple as a hair product can double hair growth
Omkar H. Sharma, 43
I've struggled with joint pain for years, but Mars Joint Support tablets have made a huge difference. I feel more flexible and mobile, and I'm able to do things I haven't been able to do in years. Plus, they're easy to swallow!
Sagar, 34
I love the Mars foaming face wash. It's gentle on my skin & still leaves it feeling clean and refreshed. Best part I feel is that it doesn't dry out my skin like other face washes I've tried. - Sagar,
Seen result after 1 month use
Hairfall reduced, worked very well after using for one month.
This is my second bottle using.
Also observing some regrowth
Hair Vitalizer with 3% Redensyl
Value for money product
Very good hair growth vitalizer, I am using it from last week and it has a really magical effects on my falling hair, suddenly the rate of hair falls is slow down and the vitalizer has a very decent scent which will not bother you at all, i am using it two times a day as I have very long hair. Really amazed by the product.
Amazing one
One of the finest hair product I have ever used. I have tried a lot of product for my dandruff, itchy scalp and hair thinning but this seems to be one of the best product. I have used it for 3 days and can see a minute effective result. i am gonna order it once again.
Superb hair growth vitalizer 👍
This hair growth vitalizer is so effective on my hairs.
It gives good results in just few days.
It promotes hair growth faster and naturally grows new hairs also.
It stops hair fall from day 3.
It repair the damaged hairs and make the strong.
It gives all the essential nutrition to our hairs.
Fragrance is nice.
It is a non greasy formula which makes healthy.
Worth for money 👌
As featured in